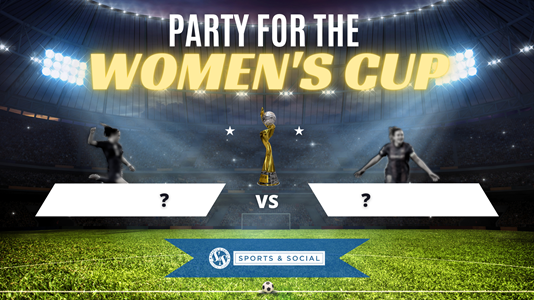 Party for the
Women's Cup
Party for the Women's Cup
Looking for a place to watch the Women's Cup?! We've got you. Soccer fans from around the world, the time is almost here to get together and cheer on your favorite teams and players to see who will win the Women's cup! For those cheering in Atlanta, Sports and Social
is the ultimate viewing destination to watch the most prestigious soccer tournament.
With 40+ televisions and a 32-foot LED screen, you'll get to see every single shot!
Plan a group work viewing experience with us or get the gang together to enjoy a group outing because this is a game watch you won't want to miss. We will

update

the schedule below as future games are announced!
First USA Game – July 21st @ 9pm vs Vietnam
August 5 - 8th – Round of 16
August 10 - 12th – Quarter Final
August 15 & 16 – Semi-finals
August 19th – Match for 3rd place
August 20th – Finals
So, who do you think it will be? Watch the games with us to find out. 👀